Award winning After School and Summer Programs serving the most under privileged kids in Framingham, MA
"Our goal is to help students improve their academic skills, especially reading, writing and math. We hope to inspire these at-risk students to believe in themselves and perhaps go on to higher education."
- Herb Chasan, President and Founder
going shopping?
Check out our Wish List
the buzz around town
Past News Stories

Contact us
Complete the form below and we'll get back with you very soon.
Help support our Boston Marathon runners:
Joseph Kynoch, Jessica Laprel, Diana Linn,
Jason Miller and Leslie White Harvey
Interfaith Location
12 Interfaith Terrace
Framingham, MA 01702
We're located behind the main office building,
next to the playground.
Pusan Location
9 Pusan Road
Framingham, MA 01702
We're located behind the daycare center,
up the ramp.
Hoops and Homework offers academic and enrichment services to youth residing around the Beaver and Waverly Street areas. We strive to ensure a safe, fun, learning environment for all of our youth.
FUNDRAISERS TO SUPPORT
OUR BOSTON MARATHON RUNNers
Microsoft Store at Natick Mall
Check out this video about our program by The Framingham Beat!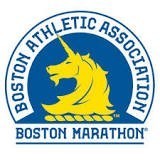 Hoops and Homework runners on the 2017 Boston Marathon Team Framingham are expected to raise a minimum of $1,500 with a goal of $3,000. Please help them out by donating here: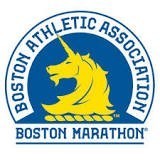 6 to 10 pm at Ken's Steak House, Rt. 9 west
Appetizers will be served - Cash bar
Rick Holmes, Opinion Editor of the Metrowest Daily News, Retirement Party / Fundraiser for the five Boston Marathon runners for Hoops and Homework. Please attend to say goodbye to Rick and thank him for his service to Framingham and to meet the 5 Marathon runners who are very busy training for the run of their lifetime and also raising money for Hoops and Homework, the after school and summer programs for the most disadvantaged kids in Framingham.
Rick Holmes Retirement Party
6 to 9 pm Appetizers Served - Cash bar

Fundraiser at O'Connell's Irish Pub, 700 Worcester Rd
O'Connell's Irish Pub & Restaurant
1 to 4 pm Refreshments will be served
Explore one of our many fun stations—get creative with Fresh Paint, play games with Xbox, and even try out virtual reality.
La Cantina Restaurant
Have dinner at La Cantina and they will donate 20% of your bill to the Marathon Runners